SARC Annual Meeting, 24th-25th August 2022, Kiruna
with Technical Visit ESRANGE, 26th August
August 24
@
14:00
–
August 26
@
13:00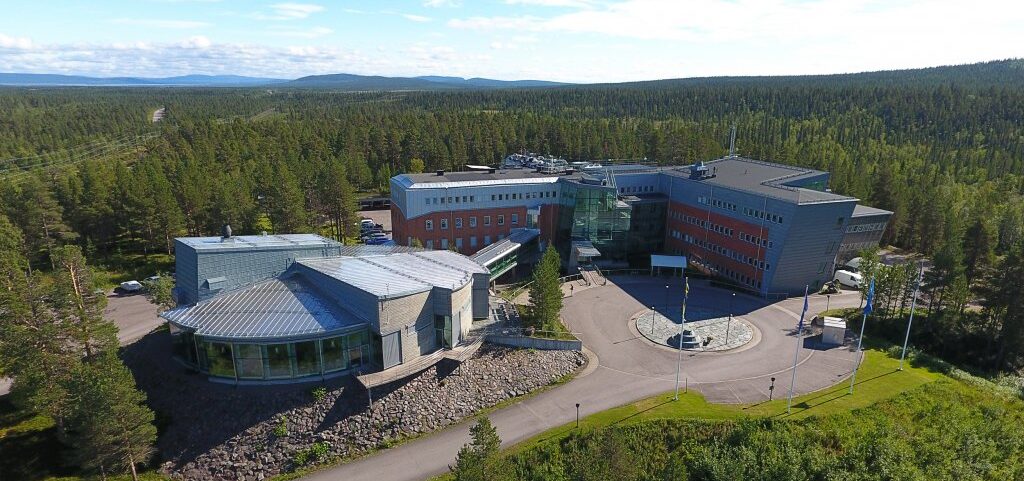 Welcome to the SARC Annual Meeting 2022!
This year we are hosted at the Luleå University of Technology (LTU) at its Space Campus in Kiruna. Join us to the North of Sweden to Kiruna for three days full of presentations, networking and technical (space) visits! As always, we especially welcome all SARC, NFFP7 and Graduate School of Space Technology PhD students to present their ongoing work in a short presentation.
Programme at a Glance:
24 – 25 August, SARC Annual Meeting, Space Campus LTU, IRF aula, Kiruna
26 August Technical Visit to the ESRANGE Space Center, Kiruna.
---
Detailed Programme
DAY 1 – Aug 24 – Wednesday
Arrival:  light lunch "to grab" between 12-14.00 with sandwiches & fruits, coffee/tea  at Space Campus upon arrival from train station or airport – (IRF aula; please note: train/flight taxi needs reservation)
14.00  Conference start — Welcome to Kiruna: Stefan Sydberg, Deputy Mayor Kiruna (IRF aula)


SARC Graduate School: Petter Krus, professor LiU
Graduate School of Space Technology: Marta-Lena Antti, professor LTU
Presentation of the future INNOVAIR Director Yvonne Rosmark

14.45  Invited Speaker: Emilia Villani, "BARINet and Related Research Projects in Brazil"
15.15  Program Part I (PhD project presentations*)

Vivek Richards Pakkam Gabriel, "Life and durability prediction of aero-engine composites"
Emil Edin, "Laser Powder Bed Fusion Manufactured Stainless Steels for Space Applications"
José Manuel Faùndez Alarcòn, "System identification and optimal control of disturbances on a wing boundary-layer"
Simon Kern, "Onset of thin airfoil dynamic stall under the influence of free-steam disturbances"

16.15  Refreshments (coffee/tea, cake)
16.30  Study visit Swedish Institute of Space Physics (IRF) by Martin Eriksson, Information Officer and Dr. Manabu Shimoyama, Scientist

17.10  Study visit Space Campus Labs, Prof. Réne Laufer, LTU

18.30  Local Bus to Kiruna (new town center/Stadshustorget LTN)
19.00  Dinner at Scandic Kiruna
---
DAY 2 – Aug 25 – Thursday
07.55  Local Bus to the Campus
08.45  Welcome back to Space Campus (IRF aula)

08.50  Invited Speaker: Henrik Littorin, "Building of infrastructure and the creation of a test bed to speed up the way to commercial operations of electric aircraft and eVTOL" (online)
09.20  Program Part II (PhD project presentations*)

Felix Larsson, "Aircraft actuator technology evaluation"
Christopher Reichenwallner, "Aircraft actuation system research at Linköping university"
Mohammed Arjomandi Rad, "Front loading testing and qualification in early phases of development process"
Didunoluwa Obilanade, "Surface Roughness and Design for Additive Manufacturing in Space Applications"

10.20  Refreshments & Networking
10.50  Program Part III (PhD project presentations*)

Ludvig Knöös Franzén, "An Ontology and Reasoning Approach to System of Systems"
Jorge Lovaco, "System of Systems And Wildfire Detection"
Bernd Weiss, "Circularity and Space Sustainability"
Margot Clauss, "On the feasibility of Reuse of Spacecraft materials in Space"

11.50 Invited Speaker: René Laufer, "Space Campus Kiruna"
12.20 Invited Speaker: Raffaello Mariani, "

Development of flying demonstrators at KTH – A Multidisciplinary Effort

" (online) 
12.50 Upcoming Activities and Closing Remarks
13.10  Lunch Catering from Ripan (at LTU Space Campus)
*) Presentation instruction: 15 min/PhD project; presentations 10 min+ Q/A 5  min, e.g. facilitated with quiz questions (gamification).
---
EXTRA Day 2 Afternoon Options:
14.00  Introduction to the new PhD course Product Innovation for Aerospace Applications** (course room A)
14.00  Meeting with the Scientific Advisory Board (meeting room Perigeum & online)
Thereafter:

Time for extra study visits and meetings
Time to discover nature or town
Local bus to city center

19.00 Dinner at Camp Ripan
**: Please find a detailed course description at www.kundskapsformedligen.se.
---
EXTRA Day 3 – Aug 26 – Friday

08.00 Bus to ESRANGE (from old city center/Bishops Arms via Scandic Kiruna)
          Technical Visit to the ESRANGE Space Center
11.30  Lunch (Grab´n Go)
12.00  Transport/Taxi to Airport (for the SAS 14:00 or later flights)
---
Practical Travel Information
Local/County Bus: Traveling between the Space Campus/IRF and Old/New Town must be arranged individually by the participants, preferably using the local bus services. We highly recommend installing the county bus ticket/timetable app forehand. Find the app at https://ltnbd.se/en/fares-and-tickets/ticket-in-the-mobile/. Alternatively onboard payment via credit card is available.
The bus to/from the campus is bus Nr. 501, (link to timetable PDF). The name of the campus bus station is "IRF E10". Afternoon buses from the campus to Kiruna leave at 14.20, 15.47, 16.40, and 18.30. The closest bus station to the hotels are (incl. the departure time of the morning bus):
Bishop Arms: "Kiruna busstation" (läge B) [07:55]
Camp Ripan / Malmfältens Folkhögskola / Best Western: "OK parken" [08:05]
Scandic Kiruna: "Stadshustorget" [08:27]
Observe that there are two different bus operators, the county busses and the local city busses (see http://buss.kiruna.se/).
Flights to Kiruna are offered by Norwegian and SAS. Flight times to/from Kiruna are announced as follows (but could be changed) ARN-KRN 12-13.30 (recommended, or come the day before, 21.00SAS or earlier), KRN-ARN 14.00 (or 17.10NW or 19.00SAS).
Hotels: Camp Ripan and Kiruna Folkhögskola (with excellent breakfast, both close to nature and the old town center which is now being moved), or the brand New Scandic Kiruna in the new city center. Please notice that most hotels are already fully booked!
---
Registration
Participation is free of charge for Graduate School of Space Technology, SARC members and NFFP7-related PhD students, supervisors and researchers.
Registration is closed.
Please observe that there are only a few flights to/from Kiruna available, few hotels, and that train/flighttaxi requires reservation. Also, this is the introduction to the PhD course Product Innovation for Aerospace Applications (description and registration available at place).
---